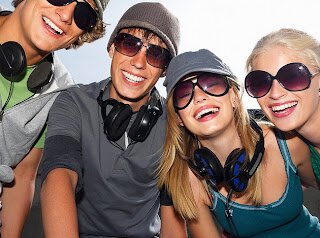 Calling all our wonderful current and former patients at Pasadena's Greenberg Orthodontics: how would you like to blog about your experience in braces AND come away with a cool $100 American Express gift card? Thanks to the American Association of Orthodontists' Braces Brigade campaign, you can do just that!
To complete your Braces Brigade application, you'll need to provide:
* Name
* Age – Must be 14 years of age or older
* E-mail
* Phone number
* Stage of orthodontic treatment
* A photo of your braces/smile
* A sample blog post – picture yourself as a member of Braces Brigade and show off those blogging skills! (100-word minimum)

In your blog, feel free to answer questions such as:
• Why did you decide to get orthodontic treatment at Dr. Greenberg's office?
• What advice would you share with other orthodontic patients?
• What does it feel like to get braces on?
• What foods do you miss the most?
• What new foods have you discovered?
• Do your friends have braces or retainers?
• Where is the first place you're going to show off your new, beautiful smile?
• How has your new smile changed your life?
All applicants must either be an orthodontic patient of Dr. Greenberg or the parent of a patient. If you're under 18, your parent must fill out a consent form along with your application.
We strongly encourage you to apply for the Braces Brigade this summer! Have a GREAT rest of the week!