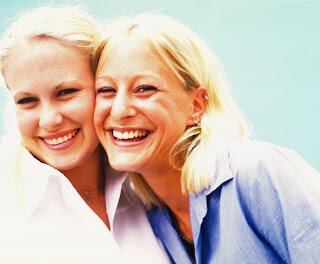 Once in a while, Pasadena orthodontist Dr. Vickie Greenberg and our team get patient reviews that make us really proud to do the work we do: creating beautiful smiles. Recently, we received testimonials from patient, whose awesome reviews made US smile! Please feel free to contribute your own thoughts about our Altadena office!
"I want to thank all the people at Vickie Greenberg's orthodontics office for helping me get through this long process, I want to thank specially Dr. Greenberg for guiding me through all the steps that took me so long to get me where I'm at with my smile. I'm so happy about the way my teeth look and I think it's made a big change in my life. I think Dr. Greenberg is one of the best doctors that I've ever had. Out of all my visits with many offices, I think this one helped me out the most, and again I can't explain how thankful I am with the results of my teeth. Thank you Dr. Greenberg and staff, and if I ever have any problems with my teeth I know who to go to because Dr. Greenberg's Orthodontics is the best." ~ Guimer D.
"OK! Here it is: Dr. Greenberg and her staff rock. I totally recommend them to the world. They have actually have become very personal friends of mine so that means I'll be coming back to visit when i get a chance. I have come a long way with my teeth. At first I had a real hard time smiling but after all their hard work they have made a really BIG difference in my smile and now I can smile again." ~ Vincent T.
"I cannot believe the amazing transformation of my teeth over the past couple of years! All of the staff here are so nice and caring that I was actually excited to come to my appointments! When I first started coming here, I was a little hesitant because I was only about 13 and was scared of what they would do to my teeth. Then I met Dr. Greenberg and she was so nice to me about it and assured me that everything would be fine. She's always had such a joyful spirit and I trusted her because she knows exactly what she's doing! Due to the excellent service here, my teeth are just as perfect as I wanted them to be. I can't stop smiling!" ~ Christy M.