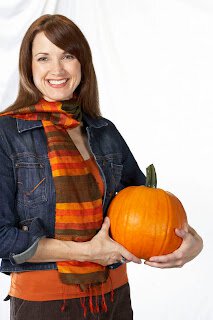 Trick-Or-Treat! October is National Orthodontic Health Month! In honor of October's sweet and spooky holiday, Halloween, the American Association of Orthodontists has provided trick-or-treaters with some tips and treats for a ghoulishly good time!
BOO! Spooky recipes for a "braces friendly" Halloween
Frightfully Fabulous Cupcake Sandwiches
Ingredients:
1/3 cup cocoa powder
1 cup warm water
3/4 cup mayonnaise
1 1/2 teaspoons vanilla extract
1 cup superfine sugar
2 cups cake flour, sifted
2 teaspoons baking soda
1/8 teaspoon salt
1 can of chocolate frosting or store-bought chocolate mousse
1 container of whipped topping
Assorted "braces-friendly" candy pieces such as chopped peanut butter cups, chocolate bars and melt-in-your-mouth candies.
Directions:
Preheat oven to 350 degrees F.
Fill a muffin tin with 12 cupcake liners and set aside.
Combine cocoa powder, water, and mix until smooth. Fold in mayonnaise. (Make sure cocoa mixture is not to hot to prevent breaking of mayonnaise). Add vanilla and whisk until smooth.
In mixer, combine sugar, cake flour, baking soda and salt and mix slowly until well incorporated. Add wet cocoa mixture, mix on medium-high until well blended. Scrape down the sides and blend for 30 seconds.
Fill the cupcake liners 3/4 way full of batter. Bake for 30 minutes or until toothpick comes out clean. Remove from oven and allow to cool on rack.
Slice each cupcake in half, horizontally, and serve the halves with chocolate mousse or frosting, whipped topping, and assorted candy pieces. Kids build the sandwiches by spreading one-half of a cupcake with mousse/frosting or whipped topping, sprinkling on candy pieces and placing the other half of cupcake on top.
Halloween Safety Tips
• Young children should always be accompanied by an adult
• Carry a flashlight
• Wear a light-colored or reflective costume
• Choose face paint over masks for young ghosts and goblins
• Have an adult inspect all treats before the children dig in
CLICK HERE to visit our web site; and have a Happy National Orthodontic Health Month!