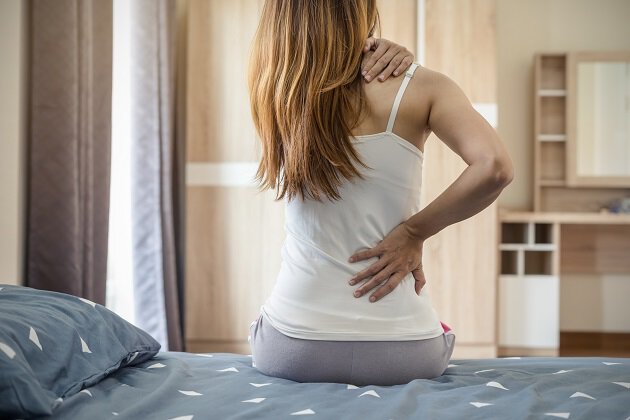 Malocclusion, or more commonly referred to as an Overbite is the faulty contact between the upper and lower teeth when the jaw is closed. Malocclusion can be viewed as crooked, crowded, or protruding teeth. It may affect a person's appearance, speech, sleep and ability to eat. Malocclusions are most often inherited, but may be acquired with age or trauma.
What Causes Malocclusion? Is There Treatment?
Inherited conditions include too many or too few teeth, too much or too little space between teeth, irregular mouth and jaw size and shape, and atypical formations of the jaws and face, such as a cleft palate.
Malocclusions are sometimes symptom-less, but they can potentially cause pain from increased stress on the oral structures and entire body. Malocclusion may be remedied by orthodontic treatment; orthodontics is a specialty of dentistry that manages the growth and correction of dental and facial structures.
The Effects of Malocclusion on Your Body
Chiropractic care is a form of medicine concerned with the diagnosis and treatment of mechanical disorders of the musculoskeletal system, especially the spine.
Can a bad bite actually have a ripple effect across the entire body? Pasadena, CA orthodontist Dr. Vickie Greenberg says "YES!"
Dr. Greenberg shares the chiropractic view that the body is a neuromusculoskeletal kinematic chain. Posture has been found to have an effect on dental occlusion and vice versa. This is why Dr. Greenberg feels we can,
"Treat the bite to help the posture, and treat the posture to help the bite".
Dr. Vickie Greenberg has been treating malocclusion for over 25 years and has been astounded at the positive outcomes her patients feel throughout their body when their bad bite is disrupted and resets correctly. Some patients write rave reviews that even after just 2 weeks their whole body feels better. Dr. Greenberg has a full tool chest to help her patients with malocclusion. Depending on the patient she will utilize dentofacial orthopedics for correcting the bite, Invisalign and braces for moving teeth, plus medical lasers for tissue bio stimulation.
Dr. Greenberg is happy to provide complimentary consultations and will use her 'iCat FLX 3-D Cone Beam' technology to provide a laser sharp diagnosis. It's good for chiropractors to remember that living life with a bad bite is similar to walking around with a bad hip. We overcompensate for the weak side, and the spine reacts to carry the imbalanced load.
Some of the whole-body symptoms of malocclusion are trouble sleeping, ringing ears, migraine headaches, cluster headaches, sinuses plugged, and pain when eating. It's extremely common for these patients to complain of neck ache and back ache.
Dr. Greenberg welcomes patients from around the world who travel to see her for expert care in Sleep Therapy, Sleep Apnea Treatment and TMJ Jaw Pain. Dr. Greenberg values referrals from Dentists, Doctors and Chiropractors for her to treat the entire patient and care deeply about holistic body wellness.