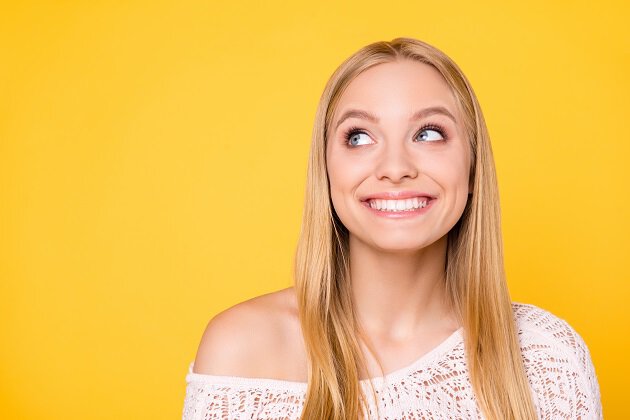 How Does Invisalign Work?
Invisalign aligners consist of clear plastic trays that are designed to fit perfectly over your teeth. As your teeth shift into place, you replace the aligners with new ones until your treatment is complete. The shift happens gradually, and you can often arrange to have your aligners mailed to you so that you don't have to make a lot of appointments with the orthodontist.
Unlike metal braces, Invisalign doesn't come with a lot of hardware. There are no elastic bands to replace, and there aren't any brackets to break or damage.
It is important to wear your aligners as prescribed, which can be up to 22 hours a day. They may be removed in order to eat and clean your teeth. Teenagers like the fact that they are virtually invisible, especially in these times of Social Media and Selfie culture.
Is Invisalign Right for My Teen?
Compliance is extremely important with Invisalign. They have to be worn in order to work, and for some teens the temptation to leave them out after eating or brushing can be strong.
Most teenagers perform really well with Invisalign though. Parents are often pleasantly surprised at their kids ability to remember to put them back in, and to keep track of them when they're out.
If your teens case is mild to moderate, Invisalign might be right for them. For more severe cases of misaligned teeth braces might be necessary.
Schedule With Dr. Vickie Greenberg Today
Dr. Greenberg is a Diamond Status Invisalign provider. She has been an orthodontist for over 25 years and works with patients of all ages, from kids to adults. She favors a holistic approach to orthodontics-she understands that each patient is more than just a set of teeth to deal with. She takes into account your whole lifestyle, and your personal goals for undergoing orthodontic treatment.
Located in Altadena she serves patients from Pasadena and all over the San Gabriel Valley. She offers free consultations and can be reached at (626) 798-7645. Don't wait until the end of summer to start your teens orthodontic treatment, get a head start and reach out today!