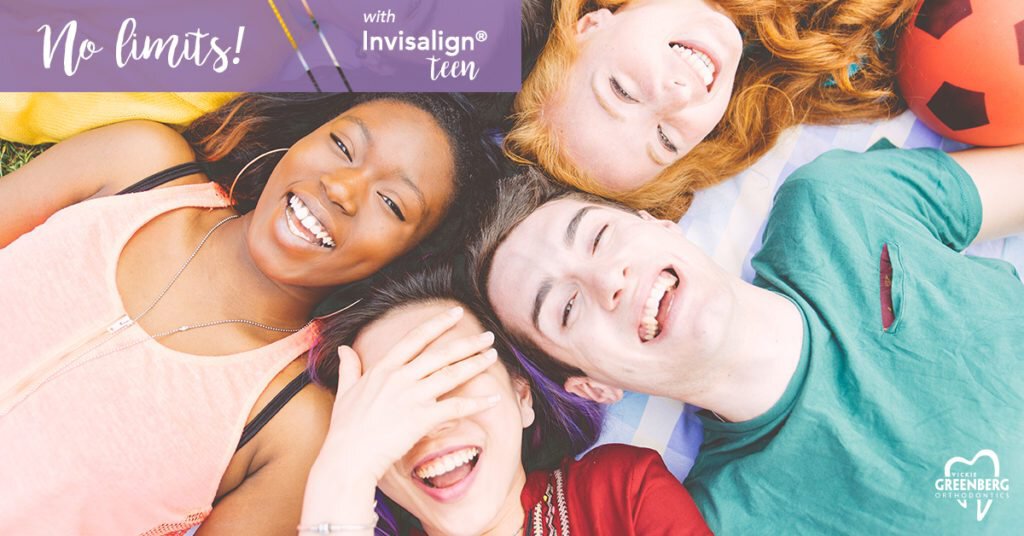 Not a fan of wires? Let's be real, not many of us are. Invisalign® Teen is here to help with invisible braces that are both removable and comfortable! Straightening teeth, repairing overbites, and tightening gaps are no joke. Now teens have the option to take dental health seriously without seeing a brace face in the mirror. They can do without the discomfort of rubber bands, and transform their smiles with a nearly invisible orthodontic treatment. Getting treatment here at Vickie Greenberg Orthodontics, your invisalign experts in Pasadena, is clearly the best choice for a beautiful new smile.
Perform at your best without fear of damaging your aligners AND keep eating your favorite snacks. Invisible braces remove the restrictions that traditional braces had on sports, playing instruments, and even food. Had enough of rules? Eat and play whatever you want! You won't even have to hide your smile because Invisalign® Teen is a real chance to embrace a solution that won't put a dent in your confidence. The smooth clear aligners are easy to manage which makes room for proper cleaning. They're virtually unnoticed by your friends and family!
Dr Greenberg is Pasadena's top-rated Invisalign dentist / orthodontist with a five-star rating. Give your smile a real makeover and see a world-renowned orthodontist for your FREE consultation today.
Oh yeah…here's a Cheat Sheet for Chatting with Parents about Invisalign® Teen.