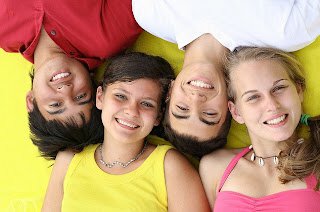 Dr. Vickie Greenberg wants to know: Think you can make someone smile in 30 seconds or less? Then check out Invisalign Teen's "Make Me Smile" Challenge! Here's how it works:
Each month, a new challenge will be issued on the Make Me Smile Challenge website. It's up to you to record a video response to the challenge, and upload it on the site. Videos can only be 30 seconds long, but you can enter as many times as you like!
There are three total challenges, and the first has already begun! At the end of each round, a judge will chose a winner to receive an Apple iPad! A grand prize will be awarded at the end of the three challenges to send you and a friend to Hollywood!
Our staff has included the contest dates below, but be sure to check out Invisalign Teen's web site for more information, and GOOD LUCK!
Challenge 1: August 17 – September 13, 2010
Challenge 2: September 14 – October 1, 2010
Challenge 3: October 12 – November 9, 2010