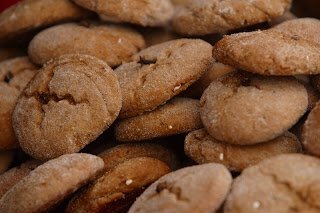 The wisdom of the ages tells us that necessity is the mother of invention. Brenda Waterman, age thirteen, offers new proof of this proverb. When getting braces mandated cutting a list of foods out of her diet – including her much-loved treat of caramel apples – she devised a work-around recipe that let her indulge her craving. This clever replacement for caramel apples was the inspiration for The Braces Cookbook: Recipes You (And Your Orthodontist) Will Love, which Brenda created along with her mom, Pam Waterman.
Anyone with braces knows that it's important to avoid sticky foods, crunchy foods, hard foods, chewy foods, and so on. It's easy to look at the list and think, "What can I eat?" The Watermans' new book tackles that question with creative and thorough answers in the form of 50 braces-friendly recipes, plus additional tips and advice – enough to reassure any doubter.
Neatly divided into chapters such as Definitely Deserved Desserts and Be-Nice-To-Me Beverages, The Braces Cookbook offers a broad assortment of recipes from main courses and sides to breakfasts and snacks. An all-around guide, the book also offers suggestions for packing lunches, preparing quick meals, and handling parties and restaurants, where the food selection isn't under your control. There's even a section of tips for dealing with the soreness that can arise in teeth and gums when braces are adjusted.
Purchase The Braces Cookbook for your kitchen, and pick up an extra copy or two – they make great gifts!
Get a sneak peak with the following recipes:
Marvelous Molasses Cookies
They smell wonderful even before baking, they melt in your mouth, and they never harden up. Yum – the best of gingerbread and ginger snaps in one!
* 1 cup shortening
* 1 cup brown sugar
* 1 egg
* 1/2 tsp salt
* 1/2 cup molasses
* 1/2 cup warm water
* 1 tsp baking soda
* 1 tsp cinnamon
* 1/2 tsp ginger
* 2 1/2 cups flour
Preheat oven to 350 degrees. Baking time 11 minutes.
In a large bowl, combine shortening, brown sugar, egg, salt and molasses, using an electric mixer and beating until fluffy. Add cinnamon and ginger. In a small bowl or measuring cup, stir the baking soda into the warm water; add water mixture to the molasses mixture alternately with the flour until well blended.
Drop by tablespoons onto greased cookie sheets. Bake for 11 minutes at 350 degrees. Makes about four dozen. Store in a covered container.