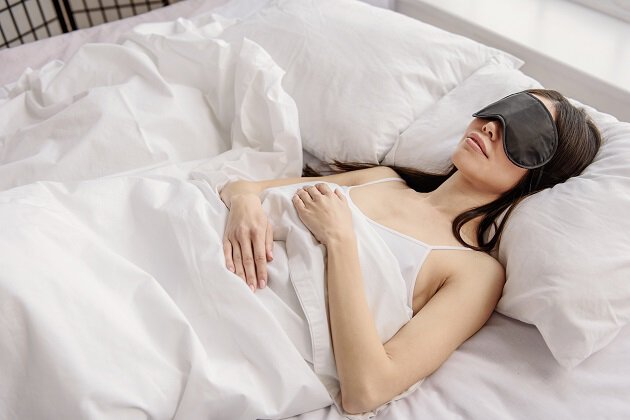 Quality sleep is one of the most important aspects to maintaining a healthy lifestyle. Without proper sleep our bodies will eventually begin to turn on us. Sleep is vital not just for your physical health, but your mental health as well.
That's why Dr. Vickie Greenberg has dedicated much of her time and resources on integrating Sleep Therapy into her Orthodontics practice. She has made great strides in treating Sleep Apnea and Snoring without the use of surgical procedures.
If you or a loved one has been diagnosed with Sleep Apnea, or you're having difficulties with snoring or restless sleep, read on to learn more about Dr. Greenbergs Orthodontic and Holistic approach to Sleep Therapy.
What is Sleep Apnea?
Sleep Apnea is often marked by excessive snoring during the night. This type of snoring is very disruptive to sleep-often it will wake up the sufferer hundreds of times a night! The snorer isn't always aware that this is occurring, but will feel the effects in the form of extreme fatigue, irritability, and difficulties with focusing during the day.
There are lifestyle changes that can be made to help alleviate Sleep Apnea, such as losing weight, quitting smoking, or cutting back on alcoholic beverages.
More often than not however, further treatment is necessary, and that's where Dr. Greenberg comes in. She integrates the use of cutting-edge technology with a holistic approach to each of her patient's whole lifestyle to treat sleep apnea and snoring without the use of invasive and dangerous surgery.
Using Technology for Sleep Therapy
One of the tools Dr. Greenberg uses for Sleep Apnea is the Fotona Laser. The laser is gentle enough to use on the tissues of the mouth, but still strong enough to achieve notable improvements in patients undergoing the treatment for sleep apnea.
The Fotona Laser works for sleep apnea by gently tightening up the tissues in the soft palate, creating more space in the patients airway so that there is less obstruction in the way. In this way, the patient can breathe easier in their sleep, and the symptoms of sleep apnea will begin to diminish.
This procedure is safe, pain free, and there is no recovery time. Most people go straight back to work, and often report feeling an improvement in their sleep right away!
A Holistic Approach to Sleep Therapy
Dr. Greenberg believes that "less is best" when it comes to orthodontic care. She has successfully treated countless patients without surgery after having been told by previous specialists that surgery was necessary.
Dr. Greenberg understands that she is not just treating the mouths of her patients, but their overall health and well-being. She understands that her patients lead busy lives, and don't want to spend any more time than absolutely necessary sitting in a dental chair.
Her approach is warm and welcoming, and she treats patients of all ages in the Pasadena and Altadena communities. If you or a loved one has been diagnosed with Sleep Apnea, and you're looking for compassionate yet expert care from someone who understands the importance of good sleep, give our office a call today. Don't go another week without the healthy, restful sleep that you deserve!