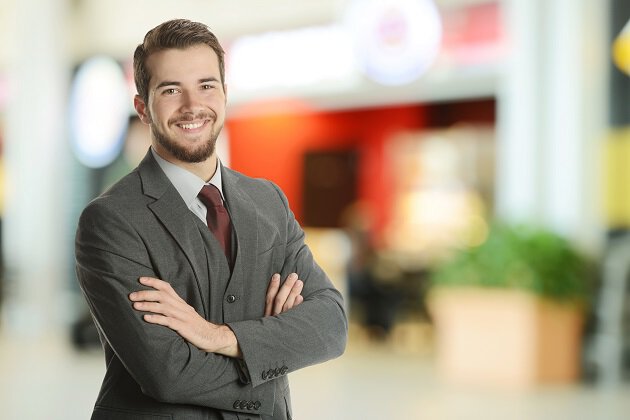 There are a lot of advertisements out there for Invisalign®. Most people have come across the clear aligners that help to straighten teeth. Those ads are often aimed towards teenagers, but the truth is adults can benefit from Invisalign aligners too-women and men.
Read on to learn about Invisalign, and if they may be right for you or the man in your life!
Orthodontic Care for Adults
Perhaps you had braces as a kid or teenager, but you never wore your retainer and your teeth have shifted around a little bit. Or maybe you did wear your retainer and your teeth shifted anyway. Or maybe you're an adult who has never received orthodontic care, and you feel like it's too late now.
It's not! As you age, your teeth change. The structure of your jaw may relax, causing your teeth to change positions. Your teeth are one of the first things people notice about you when you smile, and there's nothing wrong with wanting to put your best face forward at all times.
More adults than ever are seeking out orthodontic care. One reason for that is the arrival of Invisalign, a discreet way to straighten your teeth. For men in the professional world, not wishing to show up for a business meeting with shiny metal braces for all to see, Invisalign is the perfect solution for undergoing orthodontic care.
How Invisalign Works
When you have an overbite, or malocclusion, it affects more than your smile. There can be health issues as well. A straight and even bite ensures that you're chewing properly, and not causing damage to your teeth while doing so. Straight teeth go beyond your appearance- they contribute to a healthy lifestyle.
If you have a malocclusion that is mild to moderate, and you hope for your treatment to be unobtrusive and subtle, then Invisalign may be perfect for you.
Invisalign treatment consists of clear aligners that are specially designed to fit perfectly over your teeth. They slowly move your teeth into their desirable positions. As one set of aligners finishes their job, a new set of aligners will be prescribed. You can often arrange for your aligners to be shipped, so that you can complete your treatment with fewer trips to the orthodontist.
In this way you can undergo orthodontic treatment without intrusive metal braces, and countless trips to the orthodontics. They are streamlined to fit your lifestyle, so that you can complete treatment with minimal hassle and interruptions.
Schedule with Dr. Vickie Greenberg Today
Dr. Vickie Greenberg is a professional herself. She travels frequently to seminars and education groups in order to further her experience and expertise. She understands how important it is to portray a professional and healthy demeanor at all times in a professional setting.
She also embraces a holistic approach in her practice. She believes in treating the whole patient, and not just their teeth. Everyone has a different set of standards, and different reasons for seeking out treatment. For some people it's about their health, for other's it's about their appearance. Regardless of your specific goals for undergoing orthodontic care, Dr. Greenberg will go out of her way to make sure that you get the care you deserve, and the results you desire.
Don't wait another day to get the smile you deserve! Located in Pasadena, Dr. Greenberg treats patients from Altadena, and all of the surrounding communities in the San Gabriel Valley. Call (626) 798-7645 and schedule your appointment today!