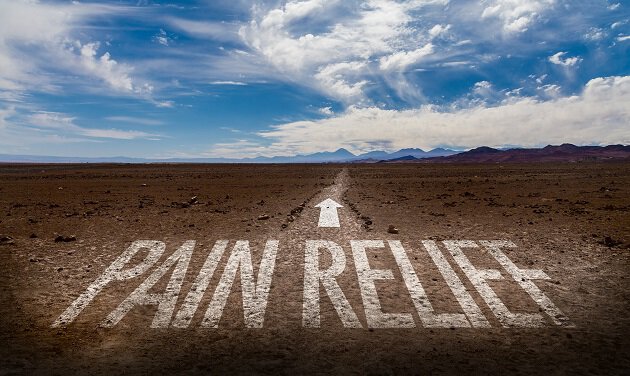 You can end your suffering from TMJ and jaw pain, and you don't have to undergo costly and invasive surgeries to do so!
Dr. Vickie Greenberg has dedicated much of her career to combating TMJ and Jaw Pain using non-surgical and non-invasive orthodontic techniques. No one should have to live with chronic pain, so if you suffer from TMJ or Jaw Pain, read on to learn more about Dr. Greenbergs holistic approach to treating it.
What exactly is TMJ?
TMJ stands for Temporomandibular Joint, and "TMJ" typically refers to pain within that joint. The pain can be caused by a variety of things; injury, teeth-grinding, age, arthritis, and even stress can lead to TMJ.
Regardless of what exactly causes the pain, it can be debilitating. The TMJ is a joint that acts as a sliding hinge between the jaw and the skull. Pain here can hinder chewing, speaking, yawning, and even taking deep breaths.
Some people may experience earaches, headaches, or popping sounds in the ears. If you are experiencing any of these symptoms, and have yet to determine the cause, you may be suffering TMJ Syndrome, or TMD (Temporomandibular Disorder).
How Can You Treat TMJ?
The first step towards treatment is accurately diagnosing your TMJ. Dr. Greenberg prefers a "less is best" approach in her practice, and avoids surgery and other invasive procedures whenever possible. If you do have a TMJ diagnosis, or think you may, Dr. Greenberg will go out of her way to treat you effectively without invasive techniques.
Many cases of TMJ require the use of Dentofacial orthodontic devices, which will help to realign a misaligned jaw bite, or reposition teeth that are contributing to that misalignment.
Dr. Greenberg has over 25 years of experience in dentofacial orthodontics, and uses her compassion and empathy to put even the most anxious of patients at ease.
Schedule with Dr. Vickie Greenberg Today
When it comes to reclaiming your life after suffering from chronic pain, you deserve the very best of care. Dr. Vickie Greenberg has dedicated her 25+ year career to committing to a "holistic" approach. She understands that every single one of her patients has a different set of circumstances and needs when they walk through her doors.
You'll never be treated as just a set of teeth in Dr. Greenbergs care. She believes in getting to know what her patients goals are for treatment, and setting them up with a plan that is specifically designed to meet those goals.
Dr. Greenberg also treats Sleep Apnea and Sleep Disorders, is a Diamond Status Invisalign Provider, and treats patients of all ages. Whatever your Orthodontic needs may be, there is no better care provider in Altadena or Pasadena.
Located in Altadena, Dr. Greenberg serves patients from Pasadena and all the surrounding communities of the San Gabriel Valley. If you're suffering from TMJ or Jaw Pain, call (626) 798-7645 today and schedule a consultation. You don't have to live in pain any longer!