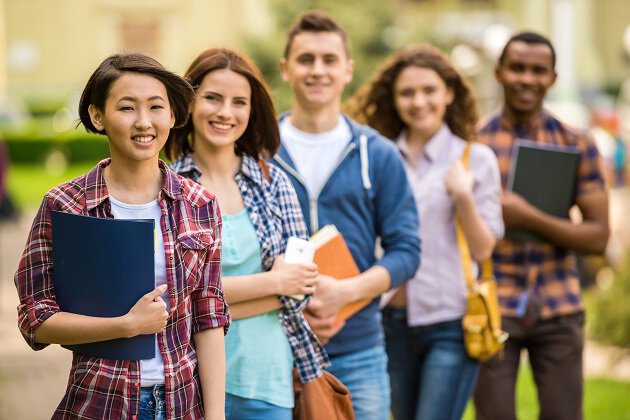 Summer is here and school is out! It's a busy time for orthodontists, since families typically have more free time to juggle appointments and medical services.
Summer is a great time to get your teens started in Orthodontic care, not only because you have time now, but because it gives your child time to adjust to wearing orthodontic equipment before returning to school.
Read on to learn more about Invisalign, and if it may be right for your teen.
What is Invisalign?
Back in the day, metal braces were the first treatment option for misaligned teeth, and until fairly recently, the only option. Now we can offer different types of braces, including Invisalign® Clear Aligners.
Invisalign works best for mild to moderate misalignment cases. If your teen has a more severe case, metal braces may be a better option. Your orthodontist will do a careful analysis of your childs case before determining a treatment plan.
Invisalign consists of clear plastic aligners that are specially designed to fit perfectly over your child's teeth. They slowly shift the teeth into their desirable positions. As one set of aligners finishes their job, a new set of aligners will arrive to replace them. Often you can arrange for the aligners to be shipped to you, minimizing your trips to the office.
Is Invisalign Right for My Teen?
Quite often parents are pleasantly surprised with their teens performance with this treatment option. Compliance is really important with Invisalign-they only work when you wear them!
They can be taken out for the purpose of eating and cleaning your teeth, but must be replaced as soon as possible. They should be worn for up to 22 hours a day in order to work effectively.
If your teenager is fairly well disciplined, this shouldn't be a problem. Many parents report being surprised and pleased with their kids compliance. In the age of selfies and social media, the threat of replacing them with chunky metal braces often does the trick!
For more severe cases of malocclusion, Invisalign might not be appropriate. You and your orthodontist can determine what treatment is best for your teen.
Schedule with Dr. Vickie Greenberg Today!
Dr. Vickie Greenberg has been practicing orthodontics for over 25 years, and is a Diamond Status Invisalign Provider. She has a warm and welcoming demeanor that puts the most anxious of patients instantly at ease.
Dr. Greenberg favors a holistic approach to her practice-she takes into account your entire lifestyle and desired outcomes for treatment, not just the state of your teeth.
She also avoids surgery whenever possible, believing that even the most severe cases of orthodontic needs can be treated with non-invasive techniques.
Cutting-edge technology is another reason to visit Dr. Greenberg. Gone are the days of icky, gag inducing impressions. She uses the i-CAT FLX imaging equipment, making diagnosing even really tricky cases a breeze.
Located in Altadena, patients come from Pasadena and all over the Los Angeles area to visit Dr. Greenberg. Make an appointment today at (626) 798-7645, and get your teen started on Invisalign before summer's over!