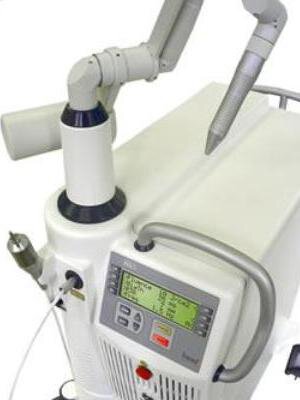 A wonderful thing about being an Orthodontist is getting to use all of the latest and best technological advances!
Surgery is scary for many, and it's great being able to offer my patients the opportunity to fix orthodontic problems without the using surgery. Fear of surgery prevents many people from receiving the care they need to ensure their oral health. By offering non-invasive Fotona laser treatments, we can avoid surgery and improve the quality of our patient's lives.
Fotona NightLase for Snoring and Sleep Apnea
Sleep Apnea is a condition which causes the sufferer to struggle with breathing during sleep. It can wake you up several hundred times a night without you even being aware of it. But your partner probably is- because most notably it causes snoring. This can be disruptive to the snorer and their partners.
There are treatment options available for sleep apnea. The CPAP machine is the most well-known treatment. It is apparatus that connects a breathing machine, through tubes, into the airway of the patient. It forces air into the lungs, which diminishes the sleep disruptions.
The machines can be loud and cumbersome though, not to mention expensive. People often have trouble falling asleep while being hooked up to it.
Other options include custom made mouth guards, or surgery. The mouth guards can also hinder sleep, and people try to avoid invasive surgery, which can involve bleeding and scarring.
It is very exciting to offer the Fotana NightLase to my patients. It is a non-invasive option that can last for up to a year. The procedure is simple and effective, but still very gentle on the patient's mouth.
The Fotona laser works by applying lasers to the soft tissues of the palate. This contracts the collagen, making for a firmer palate and therefore less obstruction in the airway.
The procedure is done 3 times over the course of six weeks. The affects last for up to a year, and the treatment can be repeated. It is safe, gentle, and highly effective. Best of all, it involves no invasive surgery, chemicals, or annoying breathing machines.
Fotona Laser for Tooth Whitening
Another exciting aspect of the Fotona laser is its ability to aid in tooth whitening procedures. It is the quickest, gentlest, and least invasive of teeth whitening options currently available.
It uses a unique wavelength (Er:YAG) that has a high absorption rate in water. This means the gel used for whitening your teeth does not heat up enough to cause damage to your tooth or the pulp.
It is extremely effective, minimally invasive, and causes no damage to your teeth or the pulp of your teeth.
Cutting Edge Technology in our Office
We pride ourselves for being able to offer our patients non-invasive and painless treatment options for their orthodontic needs. We know that any surgery can be scary and painful, and many people avoid it altogether.
You deserve to have a healthy and functional mouth and smile! If you're suffering with Sleep Apnea and snoring, and are hesitant to purchase a CPAP machine, or simply want a brighter whiter smile without any damage to your teeth, make an appointment with our office today!
We offer free consultations to our first time patients. Call and schedule today at (626) 798-7645. I am Board Certified and have over 25 years of experience. My number one priority is providing successful treatments, with the maximum level of comfort possible to all of my patients. Our office is located in Altadena, and we serve patients from Pasadena and all over the San Gabriel Valley.